At Lake Merced Dentistry, our experienced dentists specialize in providing comprehensive orthodontic care in Daly City, Ca. With our state-of-the-art technology, we provide a wide range of services, from braces to clear aligners that are designed to correct misaligned teeth and improve your overall oral health. Our commitment is to provide the highest quality care as we strive for superior patient satisfaction and results.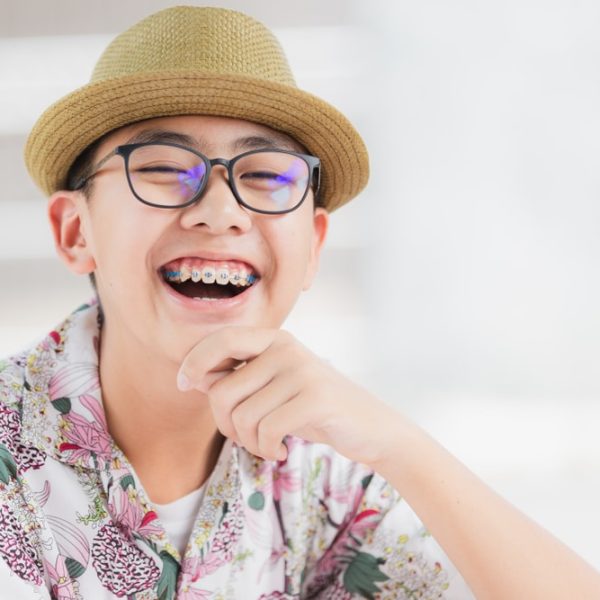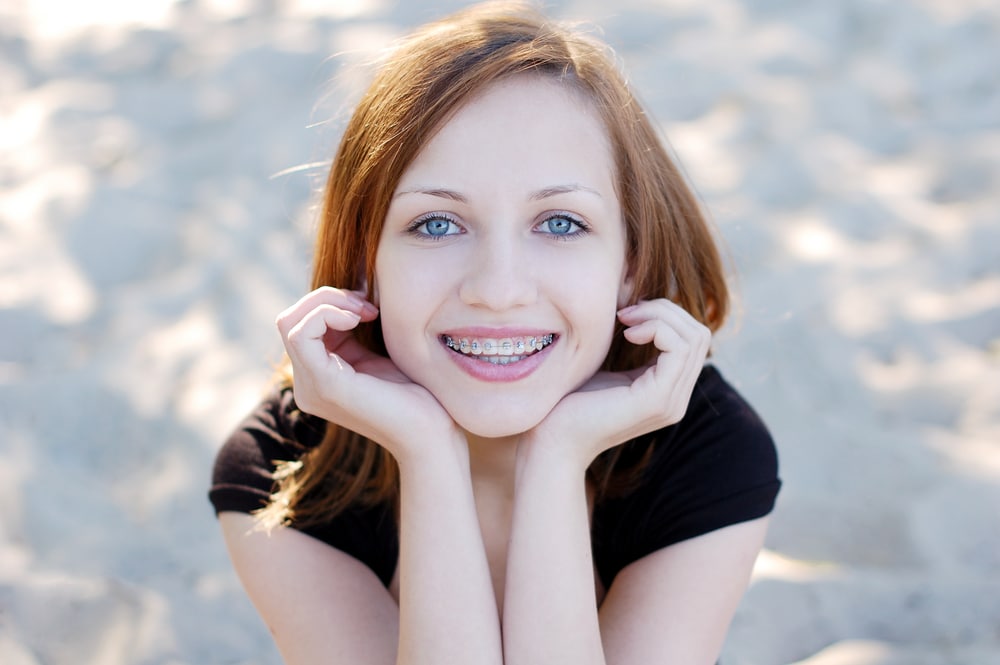 Our experienced team consists of Dr. Jiahua Zhu, Dr. Behdad Javdan, Dr. Semi Lim, Dr. Bing Elliot Xia, and Dr. Amrit Sethi, who each have the expertise and knowledge necessary to develop customized treatment plans tailored specifically to meet the individual needs of each patient. We understand everyone has unique dental needs, so we work closely with patients to ensure they receive the best possible outcomes. Our goal is always to deliver safe, gentle care while striving for excellence in our practice – from diagnosis and treatment options to patient education and follow-up care.
Orthodontics is a branch of dentistry that specializes in treating improper bites, misaligned teeth, and dental irregularities. It involves corrective appliances such as braces to help guide the teeth into their proper alignment.
What are the Benefits of Orthodontic Care?
The benefits of orthodontics are manifold; you can achieve healthy teeth and gums through proper alignment, which helps reduce risks for periodontal disease and decay. Also, properly aligned teeth improve appearance, boosting self-esteem and confidence while creating a more pleasing smile. Finally, adequately aligned bites help reduce wear on the enamel, leading to healthier mouths and smiles.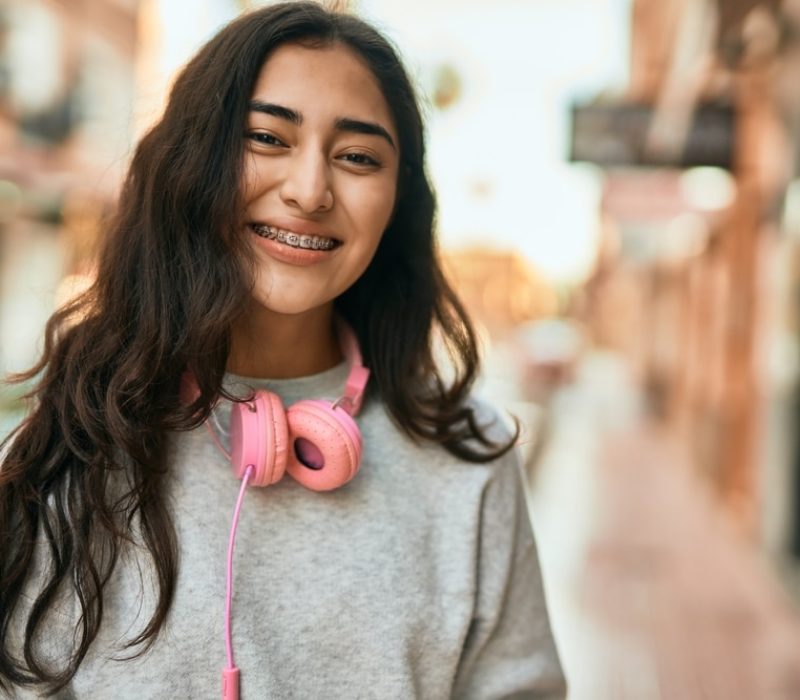 At Lake Merced Dentistry, we offer numerous effective methods for orthodontic treatments. The type of treatment chosen will depend on individual factors such as age, the severity of misalignment/malocclusion, bite issues (overbite/underbite), jaw growth issues, or medical conditions that could affect teeth movement or positioning during treatment – all things our team can assess during an initial exam before treatment.
Traditional Braces
Traditional braces are a type of orthodontic treatment in which brackets are attached to the front of the teeth and connected with an archwire, enabling precise adjustment of the teeth to create a perfect smile. The archwire is coupled with elastics, which puts pressure on the jaws and gradually moves the teeth into place.
Traditional braces can be used for misalignment or bite issues and correct overcrowding or crookedness. Traditional braces are typically more effective than other orthodontic treatments due to their ability to achieve long-term results that maintain your smile for years after treatment.
What Can I Expect When Getting Braces?
The process begins with a comprehensive assessment of your dental needs by one of Lake Merced Dentistry's trusted orthodontists, such as Dr. Zhu, Dr. Javdan, Dr. Lim, Dr. Elliot, or Dr. Sethi. During this initial consultation, your orthodontist will discuss your treatment goals and consider options that best fit your needs.
After the initial examination and evaluation, we may take X-rays and digital scans to create custom brackets and wires for braces or aligners specifically designed for your unique mouth shape and teeth alignment needs. In addition to regular check-ups to monitor progress while wearing braces/aligners over a set period (usually one – three years), we perform a result assessment to ensure proper alignment before we remove your braces/aligners, and you receive retainers to maintain your new smile!
Invisalign Clear Aligners
Invisalign clear aligners are an innovative orthodontic treatment system. They are made from a patented, medical-grade plastic called SmartTrack, designed to be comfortable and virtually invisible on the teeth. Patients can achieve a beautiful smile with no metal braces or wires. The aligners are custom-made for each patient using advanced 3D computer imaging technology to ensure maximum comfort and accuracy of the treatment results.
Invisalign clear aligners work by gradually shifting the teeth into their desired positions over time, enabling users to achieve various dental goals, such as correcting overcrowded teeth, misaligned bites, underbites, and overbites. The advantages of this orthodontic treatment include less discomfort than traditional braces, minimal adjustment times between treatments, improved oral hygiene since they are removable, and most importantly – an attractive, natural-looking smile in a fraction of the time compared to traditional orthodontics.
What Can I Expect When Getting Invisalign?
At Lake Merced Dentistry, getting Invisalign clear aligners is easy and efficient. The first step is to schedule an appointment with Dr. Zhu, Dr. Javdan, Dr. Lim, Dr. Elliot, or Dr. Sethi to discuss your goals with orthodontic treatment and decide if Invisalign clear aligners are the right choice for you.
During this initial consultation, the dentist will be able to understand better what will be involved in your treatment and provide cost estimates and payment plans for services. After your initial consultation, impressions of your teeth will be made and sent off to the lab to create a 3D model of your teeth used by the lab technicians in designing custom-made aligners that fit snugly over your teeth and gradually shift them into alignment over time.
Once done, these Invisalign clear aligners will be shipped back to Lake Merced Dentistry, where you can pick up your first set of trays at a later scheduled fitting appointment where you'll receive instructions on how to wear them for best results as well as any necessary follow-up visits required after that point for progress evaluation and adjustments along the way.
How Do I Know Which Orthodontic Treatment is Right for Me?
When it comes down to choosing the right type of orthodontic treatment for you, there's no one size fits all solution – every individual is different and requires a specific diagnosis and plan when it comes time for treatment or correction procedures needed to get desired results they're looking for while maintaining optimal oral health long-term! This is why our team at Lake Merced Dentistry takes great pride in providing personalized service that suits each individual's unique needs so they can feel confident about achieving their desired outcome while remaining comfortable throughout the process! 
Orthodontics in Daly City, CA
At Lake Merced Dentistry, we strive for excellence in providing superior dental service while ensuring total patient satisfaction! So if you're looking for top-notch orthodontic care, look no further than Lake Merced Dentistry in Daly City, CA! Please schedule your appointment today by giving us a call or scheduling online.