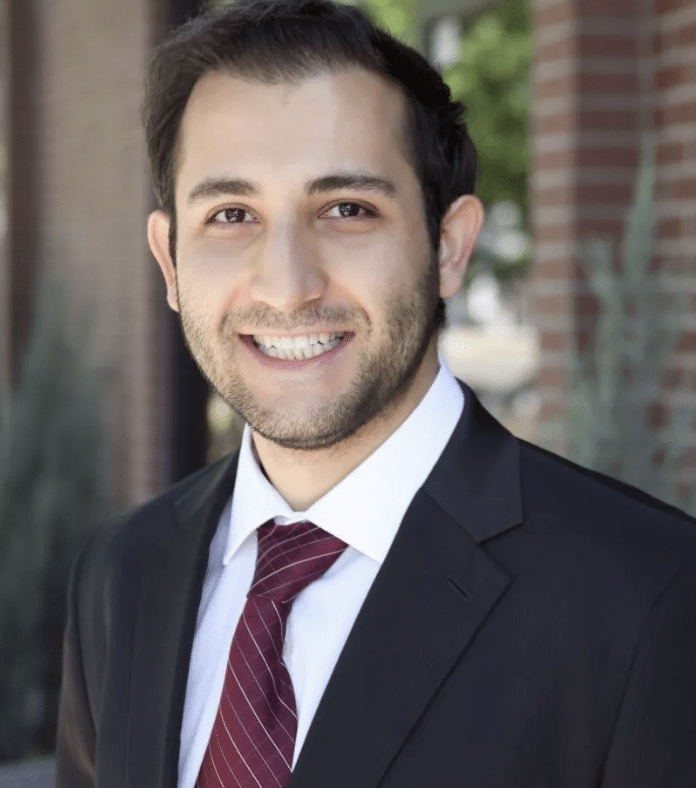 Dr. Javdan grew up in southern California with a passion for research and science. After graduating Summa Cum Laude from University of California Los Angeles, he received a Bachelor of Science in Biology with a minor in Near Eastern Languages and Cultures.
To fulfill his aspiration in becoming a dentist, Dr. Javdan attended University of California San Francisco School of Dentistry, where he received his Doctor of Dental Surgery. Through his efforts with Remote Area Medical (RAM) and UCSF Community Dental Clinic, Dr. Javdan provided dental services for patients with limited access to care. Encountering patients suffering from advanced periodontal disease with hopeless dentition sparked his interest to save teeth through different treatment modalities and further his education in periodontics.
Needing some true Italian food in his life, Dr. Javdan set out to New York and completed a 36-month specialty advanced training in Periodontics at Stony Brook University School of Dental Medicine. During his residency, he taught pre-doctoral dental students in clinic and through lectures. In addition, he presented to general dentists at the Suffolk County Dental Society Meeting. Towards the end of his residency, Dr. Javdan was chosen to participate in the Straumann National Resident Symposium.
Family, sunny weather and great opportunities led Dr. Javdan to drive 2,865 miles to Sacramento after graduation. He thrives on providing quality dental care at the highest level of excellence in a comfortable setting.
Dr. Javdan provides diagnosis and treatment of the various forms of periodontal diseases, dental extractions, soft and hard tissue grafting, placement of dental implants, and sinus grafting. He believes in providing every patient with comprehensive and individualized care.
Dr. Javdan is board certified by the American Board of Periodontology, while being an active member of the dental societies such as American Academy of Periodontology, Western Society of Periodontology, California Society of Periodontists, The International Congress of Oral Implantologists, Academy of Microscope Enhanced Dentistry, American Dental Association, California Dental Association, and Sacramento District Dental Society.
When Dr. Javdan is not perfecting smiles, he enjoys traveling, weight training, and playing table tennis.